With the advent of smartphones, capturing videos on the go has become incredibly convenient. However, if you want to edit your videos or store them on your computer for safekeeping or sharing with others, transferring them from your phone to your computer is essential.
We will take you through a simple process of How to Download Video From Phone to Computer.
Steps To Download Video From Phone to Computer
Downloading videos from your phone to your computer can be useful for a number of reasons. You have the option to save a video for later viewing, share it with others, or make edits to it.
Step 1: Link your Phone to the Computer
Start by using a USB cord to link your phone to your computer. Ensure that your phone is unlocked and the screen is active, as some devices require permission for data transfer.
Step 2: Select the File Transfer Option
Once connected, your phone may prompt you to choose a connection type. Select the "File Transfer" or "Transfer Files" option. It allows your computer to access the files on your phone.
Step 3: Locate the Video Files
On your computer, open the file explorer or finder window, and you should see your phone listed as a connected device. Click on your phone's name to open it, and also browse the folder containing your video files. Typically, videos can be found in the "DCIM" or "Pictures" folder.
Step 4: Copy and Paste the Videos
Within the folder, locate the videos you want to download. Select the desired videos and copy them by right-clicking and selecting "Copy" or using the keyboard shortcut (Ctrl+C on Windows or Command+C on Mac). Also, you can drag and drop the selected videos to your computer's desired location.
Step 5: Select the Destination Folder on your Computer
Next, decide where you want to store the videos on your computer. Newly create a folder or navigate to an existing folder where you wish to save the downloaded videos.
Step 6: Paste the Videos
Once you have chosen the destination folder, you can paste it by either right-clicking and selecting "Paste" or using the keyboard shortcut (Ctrl+V on Windows or Command+V on Mac). The videos will begin transferring from your phone to your computer.
Step 7: Monitor the Transfer Process
Depending on the size and number of videos being transferred, the process may take some time. Keep an eye on the progress bar or file transfer window to monitor the transfer status. Avoid disconnecting the phone or computer during the transfer to prevent data loss or corruption.
Step 8: Verify the Transfer
Once the transfer is complete, navigate to the destination folder on your computer and verify that the videos have been successfully downloaded. Play a sample video to ensure everything is in order.
Step 9: Safely Disconnect your Phone
After confirming the successful transfer, safely disconnect your phone from your computer. On your computer, locate the device icon representing your phone in the file explorer or finder window, right-click, and select "Eject" or "Safely Remove" to disconnect it safely.
Check Out: How to Start an App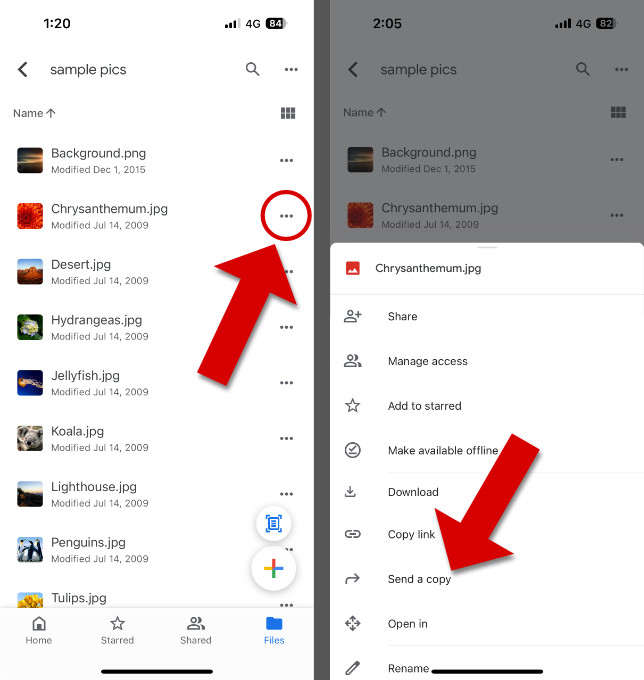 Troubleshooting Associated with Video Downloading Process
It can be challenging to move videos from your phone to your computer. There are several common problems that people need help with when trying to download videos. One of the most common problems is file format compatibility.
Different phones and computers use different file formats, and Not every gadget can read every file format. If you try to transfer a video in an incompatible file format, you may end up with a corrupted or unusable file.
Another common problem is storage space. Videos can take up a lot of space on your phone, and if you need more storage space on your computer, you may not be able to transfer all your videos. You may also have to deal with slow transfer speeds, which can make the process even more frustrating.
Finally, it's essential to be aware of the risks of transferring videos from your phone to your computer. If you don't take the necessary precautions, you could end up with a virus or malware on your computer. Using reputable software and following best practices is essential to ensure your computer stays safe and secure.
Additional Tips How to Download Video From Phone to Computer
Always use reputable software and avoid downloading software from unknown sources.
Keep your phone and computer updated to ensure you have the latest security updates.
Use a virus scanner to scan all downloaded files for viruses and malware.
Back up your videos regularly to ensure that you keep all important files.
Read More: How To Change TikTok Voice From Male To Female
Conclusion
It's easy to move videos from your phone to your computer, which allows you to store, edit, and share your videos conveniently.
By following the step-by-step guide outlined in this post on how to Download Video From Phone to Computer, you can effortlessly download videos from your phone to your computer and enjoy the flexibility and convenience it offers.
Always ensure a safe and secure connection, monitor the transfer process, and verify the downloaded videos to avoid potential issues.